Roofing, Fascia's & Gutters
Infinite Construction & Home maintenance offers construction of new Colorbond or tiled roofs and re-roofing of properties requiring a new roof or a new look. As a qualified roofer I have the ability to assist at all stages of the process from quoting, supply and installation.

Tile Roofs
Concrete tiles continue to be one of the most popular roofing materials utilised in Australia. Offering a vast array of colours and numerous styles, complimenting the many home designs on offer at present.
Concrete tiles are manufactured to Australian standards and ensured to possess the ability to withstand Australia's harsh climate. In addition they are constructed utilising non-combustible material with high density and strength providing protection against radiant heat whilst ensuring they are water proof and durable.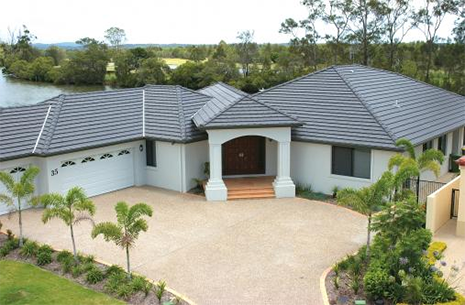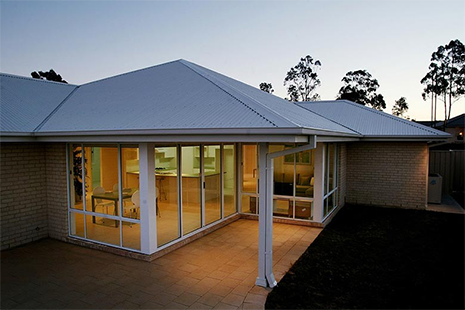 Colorbond Roofs
Another equally attractive option is Colorbond steel with its sleek lines and durability it may be the option that best suits your needs. Colorbond boasts many benefits; with a baked-on paint finish it resists chipping, peeling and cracking delivering long life performance with the added bonus of low maintenance. Colorbond is also non-combustible, termite resistant, weather tight and secure protecting Australian homes form our harsh climate.
Through rigorous testing over the past 45 years Colorbond has prevailed and proven due to outstanding anti-corrosion performance it's one of the toughest and advanced building materials in the world.
All available colors possess Thermatech solar reflective technology. Thermatech reflects more of the sun's heat in summer, assisting in maintaining a comfortable climate and improving energy efficiency.
Steel is 100% recyclable and is one of the world's most reused products. It's lightweight, making it more efficient and cost effective to transport. It's delivered pre-cut to building sites so there's less on-site wastage and less impact on the site and surroundings.
Infinite Construction and Home Maintenance will assist you decide on the material, colour and style best suited to your aspirations and your much loved home. For an obligation free quote please contact Infinite Construction & Home Maintenance today.
Fascia's, Guttering and Downpipes
Fasia's, the covering running vertically under the roofs edge, today are generally constructed using Colorbond. Featuring Colorbonds signature durability and attractive appearance in a range of 20 colours the fascia's of your home can be constructed to compliment your current or new colour scheme.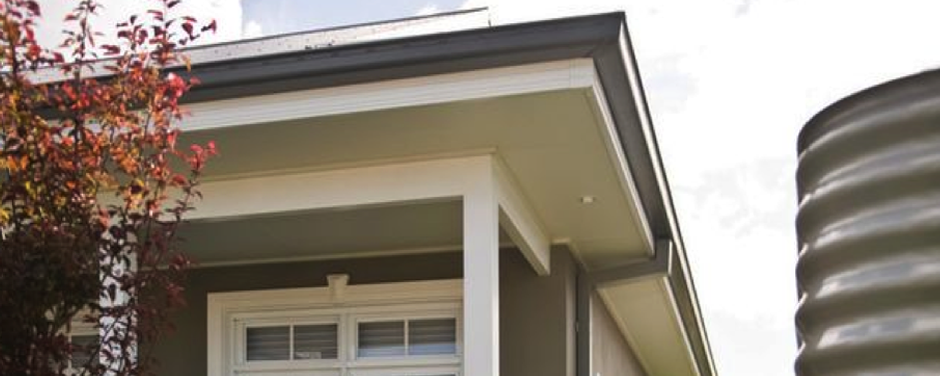 Blocked or inadequate guttering or downpipes can cause a multitude of challenges resulting in substantial damage if not rectified. For advice regarding guttering and downpipes please don't hesitate to contact our friendly team.
Please Contact us for a free quote.
Scroll