Roof water leaks can be caused by a number of circumstances, these include the following;
Poor Construction
Poorly constructed roofs generally will experience water leakage soon after completion. Further exacerbated by the use of inferior materials the resulting damage can cause continued compiling issues as the water leaks affect the interior roof and walls in addition to the interior roof lining and insulation batts.
Poor design
A pitched roof continues to be the design most recommended for preventing water damage caused by water leaks or extreme weather. Alternate designs such as flat roofs, over time, have tendency to collect water causing water leakages.
Weather exposure
Although home owners can't control the weather, constant roof maintenance can help withstand the elements and prevent roof damage.
Installation of additional equipment such as satellite dishes and TV antennas
The weight of the satellite dish and antennas can strain and crack the roof tiles. Repairmen walking around the roof can unknowingly cause damage.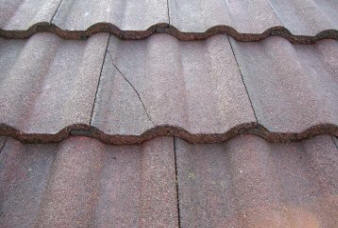 Signs of water leaks and roof damage
Water marks or wet patches on ceiling panels, walls and floors
Mould and mildew present in dark and damp areas of your home
Humidity and moisture levels within the house
Noticeable increase signs of rotting on beams, trusses and furniture made of wood
Left unrepaired, a leaky roof can cause major structural damage to your home. It also poses a health risk to your family or the residents of the house due to airborne bacteria, mould and mildew which can grow and thrive as a result of a leak.
If you see signs of water leaks in your home, contact Infinite Construction and Home Maintenance for an obligation free quote.
Scroll